The Regular Republican Club of Union, Inc. is the Township of Union's oldest continually operating Republican organization. Its goal is to advance Republican ideals and help elect Republican candidates at the local, county, state and national level. The club publishes a monthly newsletter and assists the Township of Union Republican Municipal Committee in campaigning. Meetings are held the of each month at at the Boys & Girls Club on Jeanette Ave. in Union.





"Government does not have an unlimited claim on the earnings of individuals. One of the foremost precepts of the natural law is man's right to the possession and use of his property. And a man's earnings are his property as much as his land and the house in which he lives."

- Barry Goldwater, The Conscience of a Conservative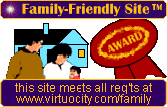 This page has been visited
times.