Play the Republican Trivia Game!

Winners can receive a GOP-TV coffee mug! To play, just click on the banner below.




Questions are posted each Friday at 2 p.m. with answers accepted through the following Friday 1:30 p.m. Winners are chosen through a random drawing of all the correct responses submitted. Winners names and correct answers are posted each Friday before the next contest begins. One entry per person/e-mail address.

For the answer to last week's question, click here.


Vote for the Next President


YouBeTheJudge.com is getting a jump on the competition by letting web surfers vote on who they would pick to be Slick Willie's replacement (that is, if he's still in office come the year 2000.)

The Libertarian Party candidate is winning so far, but New Jersey's own Steve Forbes is close behind.

To cast your cyber-ballot, click the icon above.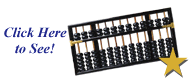 Speaking of ol' Steve, have you ever wondered how you and your family would do under a flat tax? Americans for Hope Growth and Opportunity -- the Somerset County-based think tank supporting Mr. Forbes' nomination -- has put together a calculator to show how most Americans will benefit from a flat tax that is also a tax cut. Click on the calculator above, fill in the appropriate information, and AHGO will tell you how much you'd pay in annual federal income tax under their plan.



Politically Homeless?



Not sure where you fit on the political spectrum? Here's an easy way to find out. The Advocates for Self Government present the World's Smallest Political Quiz.